I'd like to wish everyone who subscribes to, follows, or regularly visits this blog a very happy new year and best wishes for 2010. Last year was an interesting one in many ways, and one of the interesting things was making new musical discoveries. So to follow up on last year's post on the same topic, it's time for my Top 5 Music Picks of 2009.
Unfortunately coming up with a Top 5 list this year hasn't been easy. Using iTunes has resulted in a lot of one-off purchases and incomplete albums, and I want to include complete albums in the list. My choices here are limited to complete albums that are not necessarily new releases but are "new to me" this year.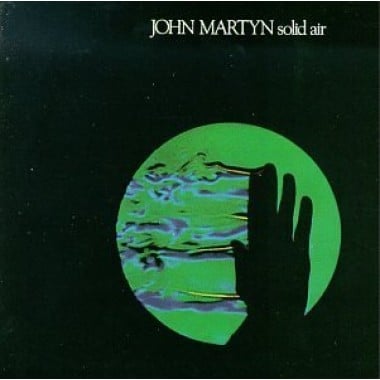 John Martyn - Solid Air
I've like Nick Drake since I heard his music playing over a candle-lit plate of pasta and a bottle of spicy shiraz in a tiny cabin in the woods along the Bow Valley corridor late one moonlit summer night with a couple of old friends. But I'd never heard of his label-mate John Martyn until this summer. First it was a song or two playing on my friend's stereo. There's something in the music that catches you. This album, recorded in 1973, is a gem. With elements of folk, jazz, and acoustic rock, the music is hard to pin down, but it has a kind of magical timeless quality to it and reveals the great talent behind it.
Mike Del Ferro - New Belcanto - Opera Meets Jazz
featuring Toots Thielmans and Richard Galliano
I've already written about Mike Del Ferro and so once again, here is his album "New Belcanto - Opera Meets Jazz". Incidentally, it's available in two versions on iTunes, with slight variations in the tracklist. It was the treatment of Nessun Dorma on this album that first intrigued me.
Mike Ruby - Play Time
This is a relatively new find but a young artist with as much talent as Mike Ruby is great to come across. Some of these younger players are coming out with fresh and energetic takes on old standards, like the rendition of "Someday My Prince Will Come" on this record.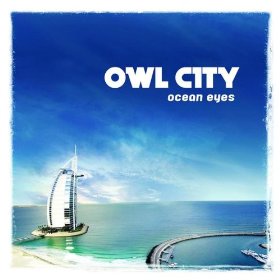 Owl City - Ocean Eyes
As a keyboard player I have a soft spot for synth-driven rock, especially when it's got some harmonic complexity that goes beyond the three-chord, beat-box variety you normally hear on the radio. This is music that even a jazz aficionado could enjoy - it's got a lot of ideas going on, has interesting chord progressions, and amusing sounds that demonstrate some of the latest in synthesizer and computer-music technology.
Baptiste Trotignon - Solo
It was a pleasure to hear and meet Baptiste Trotignon at the 2009 Ottawa International Jazz Festival. I picked up two of his albums, "Share" and "Solo". Both are excellent, but "Solo" showcases his virtuosic piano playing
more directly. As the title implies it's a solo album and the original numbers reveal his phenomenal technique and compositional skill.